Case Study
Kate Moss for Longchamp
Multichannel Advertising Campaign
The Brief
When Longchamp launched a new range designed by Kate Moss, they needed a strategy and approach to creative executions that would differentiate it from the Longchamp mainline brand while also capturing the essence of Kate's inspiration for her designs.
The Solution
Building on the vintage inspirations Kate Moss utilised in her designs for the Spring/Summer line, Suburbia created a narrative for the sub-brand by capturing evocative moments from the 1960s. Suburbia developed a film with Alasdair McLellan, capturing the bohemian style of Talitha Getty's Marrakesh, filmed using a Super 8 camera for an authentic look and feel. The film aired on French television and was supported by film posters, a promotional film brochure and a print campaign. For the second, Autumn/Winter range of Kate Moss for Longchamp, the 1960s narrative referenced swinging London and its iconic streetscapes to recapture the mood of the original campaign while giving it the required seasonal expression.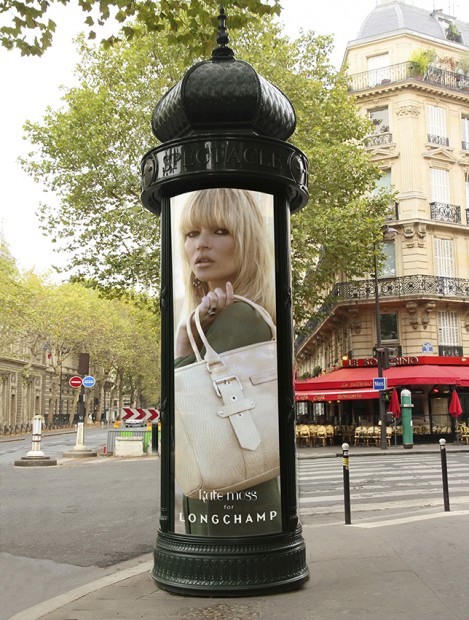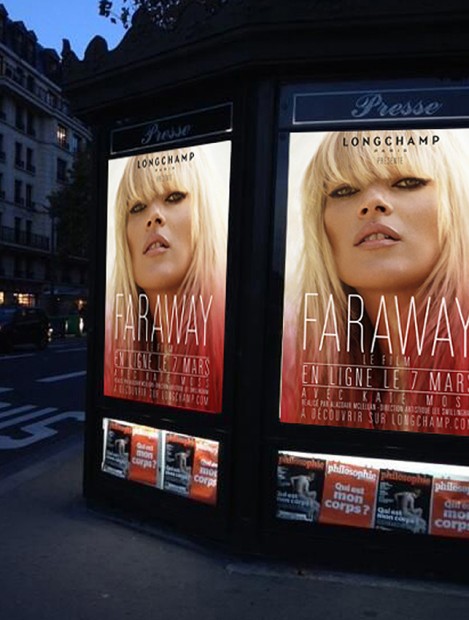 The Result
Kate Moss for Longchamp bags sold out within weeks in key markets and is one of Longchamp's only collaborations to continue as part of its ongoing range rather than as a limited edition release.